Posted September 1st, 2012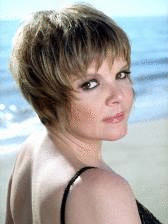 The Amherst Jazz Orchestra, featuring four-time Grammy-nominated singer Karrin Allyson, will perform September 14 at 7 p.m. at White Brook Middle School.
The event, which will also feature the Easthampton High School Band, is sponsored by the Greater Easthampton Chamber of Commerce, the Easthampton Cultural Council and Easthampton Bear Fest 2012.
Allyson has released a dozen albums on Concord Jazz over the course of two decades and has been nominated three times for a Grammy in the Best Jazz Vocal Album category. She believes that the emotional connection that takes place in a small, quiet club during the late hours is one of the best parts of the jazz experience.
Tickets are $15. Purchase tickets.